The future inspires us, shapes us, challenges us – in ever new ways.
Shaping, challenging, thinking – in ever new ways – inspires the future.
The future inspires us. It is an integral part of our present, our thinking, and our actions: we dream it, we plan it. We create visions and utopias – for the future needs of our customers as well as for a world as it should be. And by dreaming, planning, and creating, we shape the future. Because visions and utopias have creative power. They may not provide answers, solutions, or blueprints. But they ask the right ques­tions, outline scenarios, and encourage us to change. The future must first be con­ceived – before it can become reality. Every day that we think, decide, and act, we shape tomorrow's world. This is why the future has neither beginning nor end. The future is always.
The future inspires us
and we inspire the future.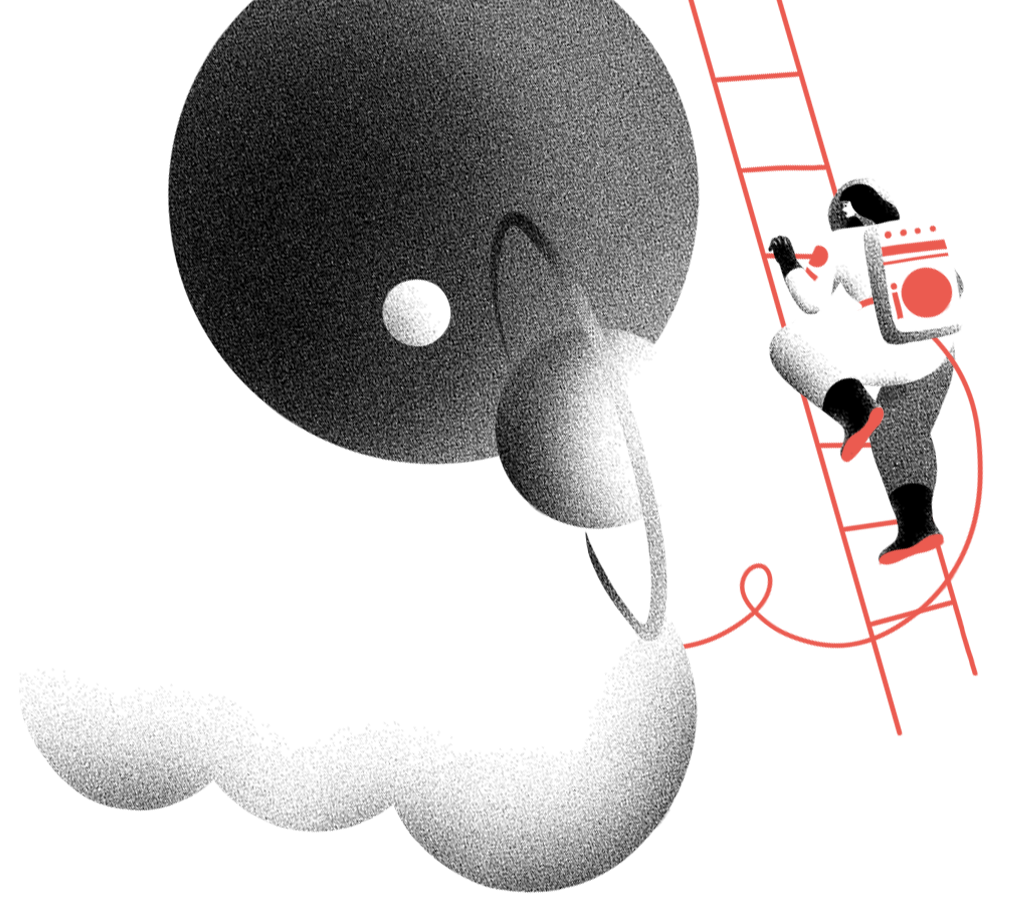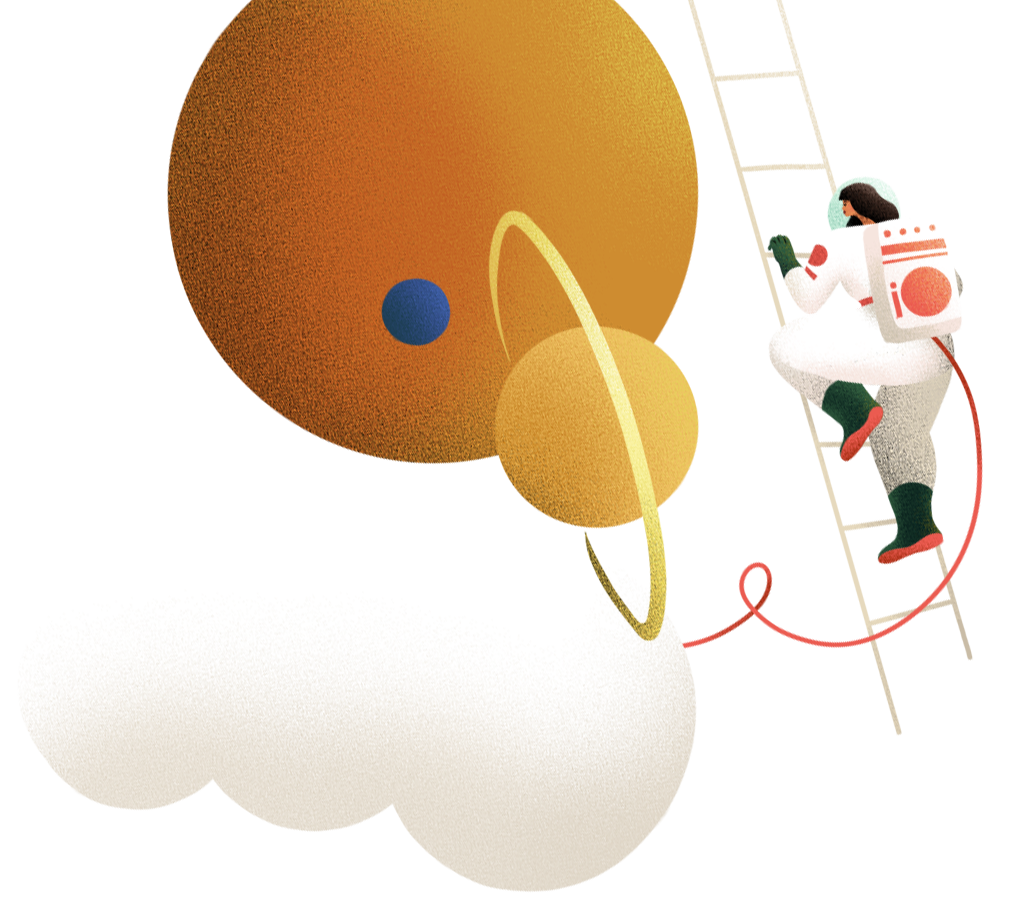 Interview
Future inspires future.
Esther Bahne is Head of Strategy and Innovation for the MINI brand of the BMW Group and founded the start-up Accelerator Urban-X, which has spawned over 40 successful start-ups to date. She was previously Head of Social Innovation at Audi AG.
John Elkington is a visionary, author, consultant, and entrepreneur. For many years, he has been working on the topics of sustainable development and corporate responsibility. He is best known for the "Triple Bottom Line" concept he developed and his 20 groundbreaking books including, most recently, "Green Swans: The Coming Boom In Regenerative Capitalism".
Katharina Roehrig is the Melitta Group's Head of Corporate Communication and Sustainability. She is responsible for the Group's strategic alignment regarding all group-wide questions in the field of internal and external communication, sponsoring, and sustainability. She previously held management positions in marketing and communications at various branded goods companies.
Jochen Zeitz is a business manager, strategist, and author. He is President and CEO of Harley-Davidson, Inc. and Chairman of the Board of Directors of Harley-­Davidson. In addition, the former CEO of Puma SE is founder of the Zeitz Foundation. Within the framework of various foundations, he is engaged in numerous sustainability projects.
At a glance
Financial Figures at a Glance
2019
Our Highlights
Sensitizing people, inviting them to engage in dialogue, and moving them to take action: in our Sustainability Statement published in 2019, we describe how we intend to align our business model with sustainability aspects by 2030. It describes the attitude on which this commitment is based, what we have achieved in recent years, our future objectives, and which steps we will take along the way.
Sustainability Statement Download
In order to meet our own sustainability standards, we have also defined ambitious goals for the coming years with regard to our ecological footprint, and our role in society and as an employer. This not only reflects our long-term views and actions, but also our conviction that sustainable development brings with it numerous market opportu­nities for us as a branded product manufacturer. Our Sustainability Statement serves as a set of targets and as an invitation to our stakeholders to engage in further dialogue.//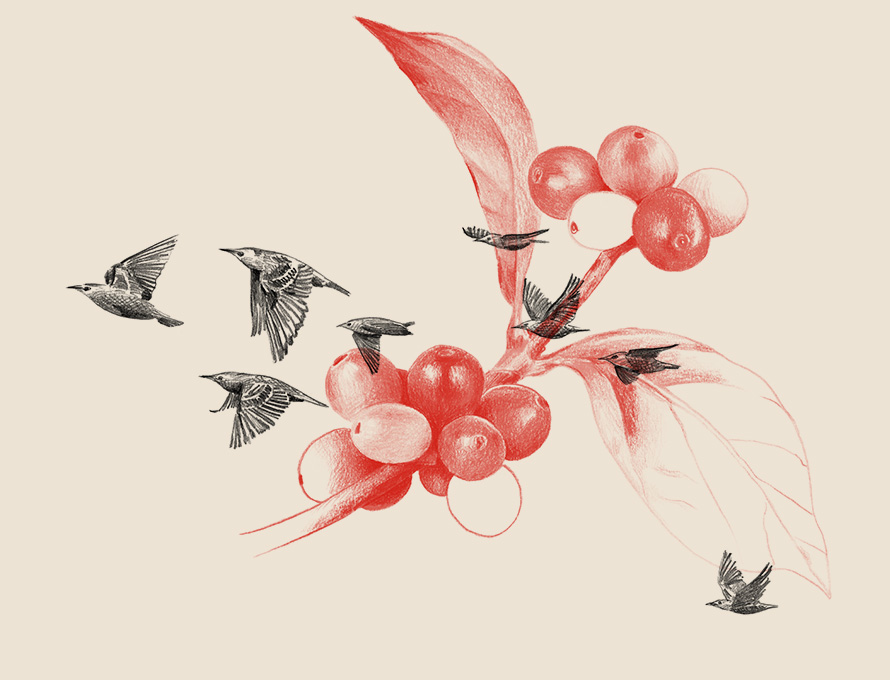 Our most important targets
Coffee and coffee cultivation
By 2030 at the latest, we want all of the raw coffee we source and market as roasted coffee to be what we call "Coffee of the Future": grown sustainably, processed in a climate-friendly way and with respect to water conservation, transported and roasted in an energy-saving fashion.
Plastics and plastic products
We endorse the New Plastics Economy Commitment of the Ellen MacArthur Foundation and have adopted the "ReCycle – ReUse – ReDuce – ReDesign" approach. By 2025, we will further increase the proportion of high-quality recycled or renewable materials in our products, and the proportion of recyclable products and packaging, and where sensible develop plastics which decompose within an eco-friendly length of time.
Paper and pulps
By 2025 we will switch to using recycled paper and pulp wherever possible. Our work here is guided by the concept of the "Pulp of the Future": this not only comes from recycled or sustainably managed sources, it is processed in a climate-friendly way that uses water sustainably, it undergoes materials recycling at the end of its useful life, and biodegrades fully in the natural world.
Electrical appliances
We aim to play a pioneering role for all our electrical appliances in terms of energy consumption, durability, the use of sustainable materials, and repair and service offerings. We aim to achieve this goal by 2030 at the latest.
We have been there for 111 years – wherever passion is felt, tasted, lived and appreciated. Wherever enjoyment is the goal. Wherever people yearn for comfort, security, and reliability. And wherever life is lived to the full, sparks fly and the future is exciting. With our 111th birthday campaign, we wanted to make a statement – both externally and internally. We wanted to convey our pride in the company's successful history and build a bridge to more future-facing topics. Above all, however, we wanted to express our attitude, the values we live by, and the standards we aspire to: openness, creativity, a longterm approach, and responsibility. The leitmotif of the campaign "Melitta – at home, wherever you are" succinctly states that in addition to our passion for enjoyable moments and coffee, we also offer many other branded products for the home: from small convenient household aids, such as cling film, bin liners, and cleaning products, to larger electrical appliances such as coffeemakers, electric kettles, and milk frothers.
However, our products not only solve everyday problems, they provide a sense of comfort, trust, and familiarity. The versatility of our products is also matched by the diversity of the emotions they trigger or with which they are associated. This is expressed by the "wherever ..." claims of the campaign. Combined with unusual pictures and illustrations, and together with our wide range of anniversary products and activities, they generated considerable attention from our customers, suppliers and partners last year – and inspired renewed pride among our work force. //
Experience 111 years of Melitta
Avoury® – a new approach to tea.
Lifestyle rather than tea ceremony, taste explosion as opposed to lukewarm infusion: Avoury is more than a new brand. It is the beginning of a new tea culture.
Avoury The Tea – launched in 2019 as the first brand of Melitta Single Portions – stands for the perfect preparation of 40 extraordinary tea blends using the innovative Avoury One tea machine. The 40 teas are hand-picked, top-quality organic tea varieties and infusions – from certified plantations of course – without artificial flavoring, coloring or taste enhancers. The tea is portioned in Germany and packed in airtight recyclable capsules. But what makes the Avoury One so revolutionary is that it recognizes the tea variety immediately on placing the capsule in the slot and sets the brewing temperature and infusion time precisely to achieve the perfect cup of tea. During the brewing process, the machine allows hot water to circulate slowly in the capsule – thus allowing the flavors to fully develop. Depending on the variety, the tea is ready in one to five minutes. The brewing time and water quantity can also be set manually via the control panel or smartphone app according to individual preference. In order to achieve optimum taste while at the same time maintaining high sustainability standards, the capsule bodies are made from highquality recycled material. Used capsules can be returned free of charge and climate-neutrally using a recycling bag or DHL GoGreen, or can be recycled via Germany's Dual System waste collection. The Avoury range is rounded out by exclusive sugar, care products, accessories, and handcrafted cups. //
The return of mindfulness.
Enjoy the magic of now and consciously savor the moment: Melitta's new pour-over product range makes each coffee break the highlight of the day. Melitta EPOS® is the first electric pour-over system with integrated coffee grinder. And thanks to its 360-degree rotating water spout, the Melitta EPOS® prepares coffee as if it were brewed by hand. By contrast, the Melitta AMANO® coffee maker celebrates the manual filtration process. Functional design and exceptional aesthetics ensure a pour-over ritual which moves all the senses. Melitta BLOOM® was specially developed for the Melitta EPOS® and Melitta AMANO® – a pour-over coffee with a light to medium roast consisting of 100 percent Arabica beans from fair trade plantations and in finest single-origin quality. Together with Melitta's POUR OVER coffee filters, it guarantees perfect enjoyment and helps return the all too seldom moments of mindfulness to our everyday lives. //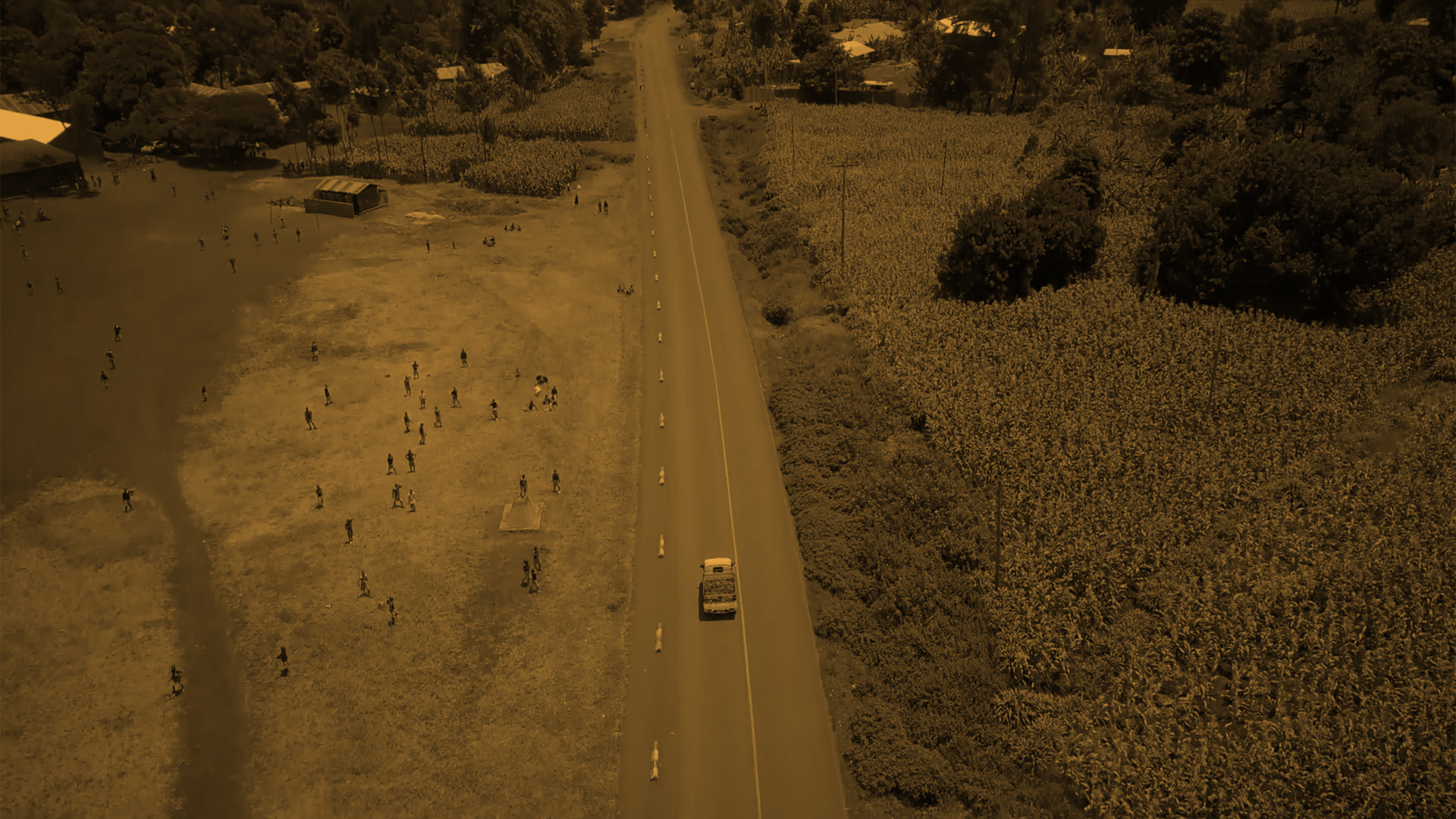 Thinking in generations and treating people and the environment with respect – these were the values to be embodied by the central campaign for the Melitta Group's 111th anniversary. Together with the social business initiative Treedom, the idea was born to plant a forest of 11,100 trees in the northwest of Tanzania – one of the world's most important coffeegrowing regions. A competition turned this idea into a reality. Tree sponsorships were raffled off among all participants with high scores in the Melitta game. The winners were able to watch "their own" tree being planted online and can continue to observe it being cared for as it grows. As an additional incentive, Melitta also held a draw to win a safari trip for two to the Serengeti National Park – and of course to the Melitta Forest. The project has several objectives: as mostly fruit and other crop trees were planted, the forest near Kilimanjaro opens up a new source of income for the local small farmers.
It strengthens the local ecosystem, protects water resources, and helps promote biodiversity. In addition, it will bind around 2,800 metric tons of CO2 over the next ten years. 676 small farmers benefit directly from the new forest, many more indirectly through greater food security. Moreover, new business opportu­nities are being opened up by beekeeping, which is very profitable in Tanzania. Around 80 beehives were set up in the course of the reforestation program and are being supervised by specially trained farmers. As a result, the new forest helps create new perspectives – for people, animals and the environment. //
Partner in Germany's largest stadium ­— Borussia Dortmund.
Home, family, team spirit, passion – these are values that BVB Borussia Dortmund and Melitta® share. The top-flight German soccer team and the Melitta Group have therefore been working closely together since the 2019/20 season: as the official coffee partner, Melitta® is responsible for coffee provision at the Signal Iduna Park, Germany's largest soccer stadium with a capacity of 81,365 standing and seating spaces. Melitta® also provides coffee specialties for the senior squad, junior teams, employees and fans at the team's training grounds, offices, and BVB-FanWelt service center. The highlight: fans of the team can enjoy two special roasts, which are available in the BVB-FanWelt and Melitta®'s online shop – the official BVB-Caffè Crema and BVB-Espresso. //
At home around the world — Manchester United.
The partnership between Manchester United and Melitta® began in 2017 and has proven to be a great success for both sides. In 2018, the partnership was strengthened, and Melitta® became a Global Partner of Manchester United, and since this time, Melitta® has contributed to the Club's 1.1 billion fans and followers around the world. On a match day Melitta® serves up to 7,500 guests in hospitality in the Premier League's largest capacity stadium, whilst on a non-match day Melitta® coffee is served to stadium visitors in the Red Café supported by Melitta®. Showcasing a number of coffee specialties and promotions at various events and fan parties such as #ILOVEUNITED Guangzhou, China in 2019, Melitta® has helped to create unforgettable experiences for fans. In the future, Manchester United and Melitta® plan to work closely on a number of exciting communication and marketing activities around the world, to further demonstrate the success of the partnership. //
Excursus: Printed Annual Report
Sustainably printed and produced
Sustainability is in every page of our printed annual report this year, as it was produced in the most resource-efficient manner possible. The result: an annual report that meets the highest environmental standards – from prepress to production and the selected materials. An all-embracing ecological concept without compromising on quality.
Production
The report was produced by an EMAS-certified sustainable print shop committed to eco-friendly solutions. Every step of the process is checked and optimized for its environmental compatibility. The entire production is CO2-neutral. Waste sheets and scrap material are recycled.
Paper
The used paper (Extract) is more than a paper. It is part of a solution to a problem common throughout the world: disposable cups. Thanks to CupCycling technology, 90 percent of every disposable cup can be turned back into paper. The rest is used to make other products. Each 380 g/m2 paper sheet contains at least five recycled coffee-to-go cups.
Maximum vibrancy with minimum color
The rich hues are contained in the paper itself and inspired by nature and the environment. Only black and red inks were used for printing. These are solvent-free, highly pigmented inks without mineral oil and without cobalt. By using only two inks, fewer printing plates were exposed, thus saving over 30 kg of aluminum.
Thread stitching
The ecologically best and most durable binding is thread stitching. The thread itself – in this case red – not only becomes a design element, but also ensures optimum lay-flat behavior. Thread stitching reduced the amount of glue required by about 90 percent. Where glue was required, a water-based adhesive was used.
Quiz of the year
How many recycled coffee-to-go cups are used in a Melitta Group annual report?
Correct! Do you want to learn more about sustainability in our company?
Download our sustainability statement here:
Unfortunately no — the correct answer is 12! Do you want to learn more about sustainability in our company? Download our sustainability statement here:
Sustainability statement