Melitta Europe –
Coffee Preparation Division
The operating division Melitta Europe – Coffee Preparation Division develops, produces, and markets top-quality products under the Melitta® brand for coffee preparation in private households. The range comprises products for preparing filter coffee, such as Melitta® filter papers, pour-over cones, filter coffeemakers, coffee grinders, and electric kettles, as well as fully automatic coffee machines for the preparation of coffee specialties at home. The range is rounded out by tea filter products under the Cilia® brand.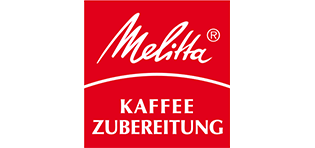 Key Figures '20
Employees, full-time employees, annual average
Headquarters
Minden, Germany
Websites
www.melitta.de | www.melitta-momentum.com | www.cilia.eu
Brands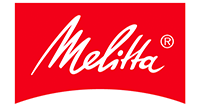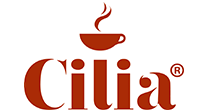 Our highlight of the year
Filter coffeemakers: strong growth in Melitta's market share
More and more coffee lovers are choosing filter coffeemakers from Melitta®: according to market researchers GfK, Melitta's share of the filter coffeemaker market rose to 25.4 percent in 2020 – from 21.5 percent in 2019. Demand was particularly strong for premium range products, such as the Melitta® AromaFresh® with integrated grinder.
In 2020, there was similarly strong demand for Melitta® branded filter papers and fully automatic coffee machines, with double-digit sales growth in both categories.
Our positioning
Almost all of the division's brands occupy leading positions in their markets. Melitta® filter papers have long stood for the ultimate in coffee enjoyment from AromaPor®-filtered coffee. Melitta® filter coffeemakers and fully automatic coffee machines guarantee the perfect enjoyment experience with their high quality, intuitive use concepts, and modern, top-quality designs. The tea filter products of the Cilia® brand comprise filters and accessories for the preparation of loose teas.
Our strategy
Due to differing market conditions, Melitta Europe – Coffee Preparation Division pursues separate marketing strategies for its portfolio units Filter Papers, Filter Coffeemakers and Fully Automatic Coffee Machines. In 2020, work began on laying the foundation for a cross-portfolio strategy based on the common features of the individual marketing strategies. The aim is to develop an integrated strategic alignment for the entire operating division that reinforces the cohesion of all units by means of a common vision, but at the same time leaves sufficient scope for specific development of the different markets.
Market and business trends in 2020
In 2020, Melitta Europe – Coffee Preparation Division achieved double-digit growth rates in all its segments. This also resulted in increased market share in most segments – in some cases by a significant amount. A major contributing factor to this growth was online sales, which the operating division has been focusing on increasingly for many years now. In 2020, the premium pour-over range under the Melitta® brand was also rolled out in Germany, Austria, France and the United Kingdom. This was a first important milestone in the planned upgrade of the product portfolio to premium quality and the accompanying development of new target groups.
Outlook 2021
For 2021, Melitta Europe – Coffee Preparation Division expects a dynamic market environment that will continue to be strongly impacted by the pandemic. The operating division aims to maintain its market share in the filter paper segment, to expand its position as a supplier of filter coffeemakers, and to participate in the dynamic growth of the fully automatic coffee machine segment. In addition, new products are to be added to the premium segment and the division's international expansion is to be continued.