Melitta North America produces filter papers and roasted coffee, both for consumers under the Melitta® brand and for the B2B market. Its core markets are the USA and Canada but its products are also marketed in Mexico, Central America, and the Caribbean.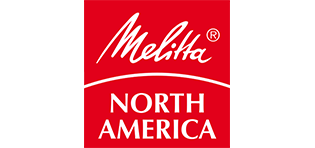 Key Figures '21
Employees, full-time employees, annual average
Headquarters
Clearwater, Florida, USA
Managing Director
Martin T. Miller
Websites
www.melitta.com / www.melitta.ca
Brand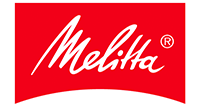 Our positioning
In North America, Melitta® is the leading brand of coffee filters. In the B2B segment, Melitta North America is a brand-oriented, premium coffee roaster with highly flexible capabilities. Under the slogan "Join the Pursuit for Better Coffee", the brand stands for high-quality products that satisfy the needs of discerning customers.
Our strategy
In the B2C segment, Melitta North America's objective is to further expand its position as the market leader for filter papers. In order to achieve this goal and differentiate itself from the competition, the operating division will focus in particular on the topics of sustainability and e-commerce. In the B2B segment, Melitta North America aims to further diversify its customer base, product range, and the distribution channels it serves. A further objective is to strengthen its position in the out-of-home market for coffee products.
Market and business trends in 2021
2021 was a satisfactory fiscal year on the whole for Melitta North America. Growth with existing partners and the acquisition of new customers in the B2B segment in particular led to increased sales and record coffee production volumes. In the B2C segment, the operating division enjoyed success above all in Canada, where it expanded its coffee business – especially in the whole bean category – despite fierce competition. Following the strong pandemic-related previous year, however, sales of coffee filter papers declined.
Outlook 2022
Melitta North America aims to continue the expansion of its B2B business in the current fiscal year. In particular, it plans to acquire new customers and launch innovative products on the market. It will also focus on expanding its presence in the out-of-home market in 2022, for example through joint initiatives with Melitta Professional. Specifically, these activities will include the development of new coffee products for customers in the food service industry and the construction of a coffee innovation center at the roasting plant in Cherry Hill. Moreover, the operating division will continue to enhance the sustainability of its coffee filter papers, for example with new FSC and BPI certification.