The energy transition is in full swing. And many new perspectives have emerged in the space of just a few years. Timo Leukefeld, Martin Sesjak and Wolfgang Wäntig are hopeful.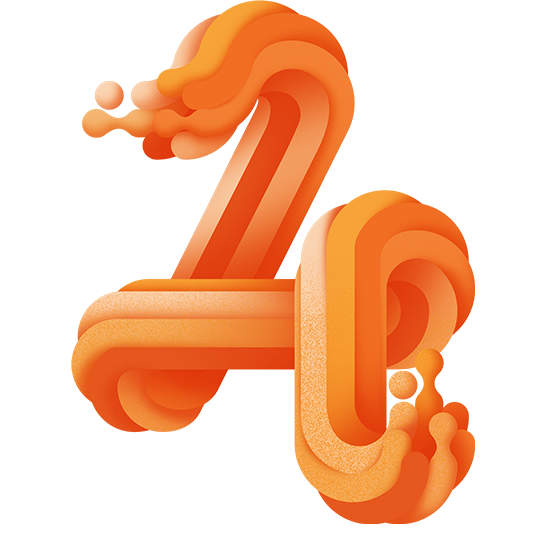 Timo Leukefeld I'm very curious about how we'll be generating and using energy in the near future! At the same time, I find it fascinating to also witness this development and play a role in shaping it. In 30 years' time, we'll probably look back in disbelief at how we're using energy today.
Wolfgang Wäntig I think so, too. But I find what has happened in the last few years extremely encouraging. An incredible amount has already been set in motion. Everything is being questioned and so many new ideas and technologies have emerged in such a short space of time.
Martin Sesjak And a new culture of thinking is also emerging. But I think it'll have to evolve much more in the coming years. After all, current geopolitical events show that we've moved in the wrong direction in recent decades, not only ecologically, but also socially, and economically. We haven't given enough thought to the environment or to our independence in terms of energy supplies.
Timo Leukefeld And although we've already achieved quite a lot with regard to renewable energies, energy efficiency, and even consumption restraint, we also need to keep in mind that the biggest challenges still lie ahead.
Wolfgang Wäntig Of course. We're facing huge restructuring and investment needs. Most people only think about how we can ramp up renewable energies. But I find the question of energy storage just as exciting. The energy transition will not succeed unless we expand our electricity storage capacities dramatically.
Martin Sesjak And there are already plenty of new developments and technologies in this field. From intelligent control systems in the power grid, to simultaneous generation and usage of solar energy in private households, to the use of company electric vehicles for shortterm electricity storage.
Timo Leukefeld Incidentally, one thing I'm seeing more and more in the field of energy-autonomous real estate is that properties are gradually becoming completely electrified. In a few years from now, everything in new buildings will probably run on electricity: from heating, to the boiling of water, to mobility and, of course, to all the other household appliances.
Martin Sesjak Yes, I've noticed that, too. And that will radically change a lot of things. Not only will all devices be intelligently networked, but apart from a few water pipes for hot water, there'll only be power cables. That will change the construction and maintenance of real estate dramatically.
Timo Leukefeld And solar energy could then be used to power all the energy sources.
Martin Sesjak Right. However, this will naturally require very high investments and probably increase rents. I'm curious to see whether this will be offset by lower utility costs.
Wolfgang Wäntig Of course, this would all be quite feasible for new buildings. It'll be more complicated with existing buildings. I think we can expect a huge wave of modernization in this sector. And in the first step, it will focus primarily on better insulation as the investment costs are lower and work can be completed more quickly.
Timo Leukefeld I agree. And this improved building envelope – together with climate change – will help make heating less important in Germany overall. This is clearly shown by studies. In the future, we'll focus more on cooling and develop the appropriate technologies for properties.
Wolfgang Wäntig Heat is of course an extremely important aspect of the energy transition. As a manufacturer of electrical appliances, however, we're also giving a great deal of thought to how we can contribute to decarbonization with our appliances, which are primarily used to heat water. And in recent years, we have indeed identified a number of potential areas for improvement, from constantly improving the insulation of appliances to controlling how long an appliance actually boils for, and finally to the durability of our appliances. After all, the production of an appliance consumes significantly more energy than its repair.
Martin Sesjak By the way, this was a very important argument for our business model: at Coffee at Work and Water at Work, we provide our customers with the equipment and ensure they receive regular care and maintenance. Thanks to this intensive and professional support, our devices are used much longer than those our customers purchase themselves. If the equipment isn't well cared for and regularly maintained, new machines have to be purchased much sooner.

Wolfgang Wäntig That is definitely something that shouldn't be underestimated: the people who use the appliances also need education and tips on how to use their equipment in a more energyefficient way. For example, we've noticed that many people heat much more water than they need with their electric kettles. As appliance manufacturers, we can provide even more support here – either with technical features or education.
Timo Leukefeld I think so, too. For the energy transition to succeed, we also need a great deal of technological progress. And this progress should not only take place in the development departments of companies. The public must also be prepared to keep pace with these developments, to change their behavior, and to learn new things.
Martin Sesjak Very true. We need to learn a lot more from each other. In my opinion, however, this should not only be through the media or personal conversations. I don't think schools and company training programs pay enough attention to energy issues yet. This is important, because the variety of different ways to use energy efficiently depends very much on the individual situation. If everyone was well informed, they'd be in a better position to focus on the right things and to make use of the options that are best suited to their individual needs.
Wolfgang Wäntig I agree. We need to be open to new technologies and focus on the right mix rather than on one particular technology. There are many levers – and an incredible number of ideas – for solving our energy problems. And the longer I deal with energy issues at our company, the more convinced I am that we need them all!
Timo Leukefeld is an expert on energyefficient living in the future and works closely with the think tank "Zukunftsinstitut". / Martin Sesjak is General Partner of fresh at work. / Wolfgang Wäntig is Director Sustainability Services at Melitta Europe – Coffee Preparation Division.