Within the Melitta Group, Melitta Single Portions is responsible for all products connected with the preparation of hot beverages in the form of single servings. With its innovative solutions and products, the operating division aims to become one of the leading, globally operating suppliers for single-serve hot beverages. As of November 2019, Melitta Single Portions has been producing and marketing a premium range of individually portioned teas under its first-ever own brand Avoury®. With the Avoury® One tea machine and 40 organic tea varieties, Avoury® stands for a new and sustainable form of top-quality tea enjoyment.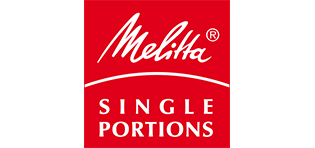 Key Figures '21
Employees, full-time employees, annual average
Headquarters
Minden, Germany
Managing Director
Holger Feldmann
Website
Brands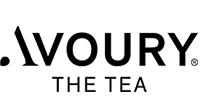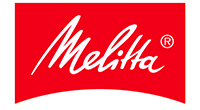 Our positioning
Like all other offerings of the Melitta Group, the products of Melitta Single Portions stand for high quality. For the development of its new solutions and innovative product concepts, the operating division draws on its own research activities, while also benefiting from existing know-how within the Melitta Group. The products developed by Melitta Single Portions are fully aligned with current and future trends and set new standards in hot beverage preparation.
Our strategy
The strategy of Melitta Single Portions is aimed at becoming one of the world's top three suppliers in the single-serve hot beverage market. The operating division offers high-end products that combine quality, service, sustainability, and innovative strength. One area of focus is the premium segment. Key elements of the strategy are the internationalization of the product range and the constant expansion of the sales network by means of strategic partnerships.
Market and business trends in 2021
The Covid-19 pandemic continued to pose major challenges for Melitta Single Portions in the fiscal year 2021. On-site tastings and customer advice to support sales, for example, were only possible to a very limited extent or not at all. All in all, however, the operating division was able to close the fiscal year successfully. This was due in part to innovative marketing channels and the expansion of the sales network. In order to acquire new customers, Melitta Single Portions also optimized its digital media strategy and intensified the marketing of Avoury®.
Outlook 2022
Melitta Single Portions expects the pandemic-related challenges to continue in the current fiscal year. However, the positive results of the marketing and sales measures in fiscal year 2021 give cause for optimism. The operating division therefore plans to continue the expansion of its distribution and marketing channels in 2022, and to expand its own sales channel with new direct-to-consumer initiatives. A further objective is to raise awareness of the brand and strengthen its positioning in the premium segment. At the same time, the operating division will continue to drive its international expansion.