Melitta Asia Pacific is responsible for Melitta's B2C and B2B activities in the Chinese market. While the operating division's B2C operations focus on the sale of Melitta® brand products, its B2B activities are geared toward identifying new business opportunities with key accounts and developing marketing activities. In addition, Melitta Asia Pacific offers fully automatic coffee machines and coffee beans in particular for offices, hotels, restaurants, and cafés in the out-of-home segment.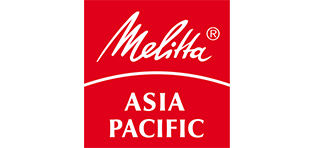 Key Figures '21
Employees, full-time employees, annual average
Headquarters
Shanghai, China
Managing Director
Oliver Heppener
Website
Brand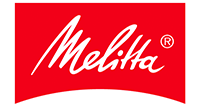 Our positioning
In the Asia Pacific region, Melitta is perceived as a supplier of particularly high-quality coffee products and coffee preparation equipment. Moreover, the versatility of the product range is highly valued by both consumers and key accounts. The market offers considerable growth opportunities, as a growing number of high-income consumers appreciate exceptional coffee enjoyment and are also increasingly enjoying coffee at home.
Our strategy
The strategy of Melitta Asia Pacific is aimed at strengthening the positioning of the Melitta® brand in the coffee and coffee preparation segments of the Chinese market. According to a market study, premium coffee products in particular offer the potential for further growth in demand. The operating division therefore plans to develop a premium range with strong local brands that will appeal in particular to young and high-income consumers in major cities. A communication strategy is being planned to support the launch of the newly developed products.
Market and business trends in 2021
There was a further increase in coffee consumption in China in 2021 – in both the at-home and out-of-home sectors. Demand for coffee is growing steadily, especially in major cities such as Shanghai, Beijing, Shenzhen and Guangzhou. Instant coffee continues to account for the largest share, but filter coffee, whole beans and coffee preparation products are also becoming increasingly popular. Melitta Asia Pacific was able to benefit from these developments and achieve significant year-on-year sales growth once again. The main focus was on expanding distribution in the retail sector and optimizing the two online platforms T Mall and JD.com. In addition, the MPCS division was successfully integrated and extra sales and service staff were recruited.
Outlook 2022
Various new product launches in the coffee and coffee preparation segments are planned for the fiscal year 2022. In addition, Melitta Asia Pacific will continue to expand its distribution channels in both the e-commerce and bricks-and-mortar retail sectors. There are also plans to develop a product range geared specifically to Chinese consumers. The operating division will focus in particular on partnerships with local roasters and the launch of products for manual coffee preparation.