What will the industry of the future look like? What changes can already be seen today? And what are the main drivers? A discussion between Gunhard Keil, Tiago Pilz and Sven Neuhaus.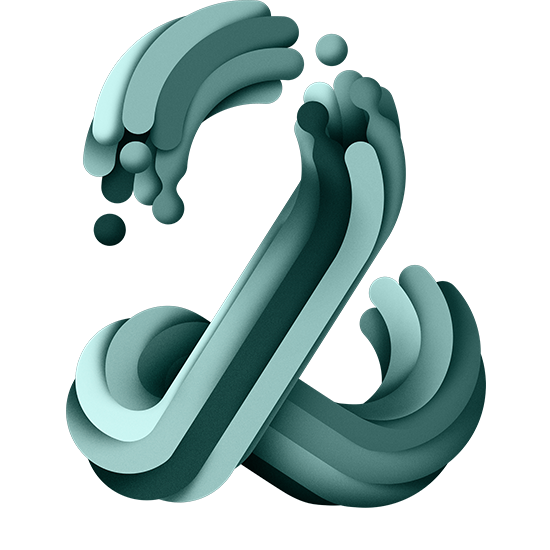 Flexibility and resilience
Gunhard Keil Industry faces a dilemma: a whole host of profound changes, particularly in manufacturing, will be needed if we are to achieve a sustainable future. However, production sites and facilities cannot simply be changed from one day to the next. The structures and processes that have been set up are generally designed to last for several years, sometimes even decades.
Tiago Pilz Exactly. Major changes in infrastructure are extremely capitalintensive for industrial companies. It is therefore highly unlikely that manufacturing companies will completely abandon their existing infrastructures and set up new ones in response to new requirements. In most cases, however, this is not actually necessary and would not even be sustainable. Existing structures and processes can usually be adapted to meet the new requirements.
Sven Neuhaus And it's not just sustainability requirements that are at issue here. The rapidly changing needs of consumers, their desire for individualization, and the speed with which technologies are spreading are also creating new challenges. For industrial companies, this means that investments in a production site are much more difficult to amortize than in the past and there's far more uncertainty.
Gunhard Keil And yet – as the automotive industry illustrates – these changes and enormous investments are taking place. Electromobility is leading to massive disruption – not only among automakers, but also in related industries and even in the procurement of raw materials.
Sven Neuhaus It goes without saying that such disruptive developments need to be addressed, and that we're currently in the midst of an unprecedented transformation process. Gigantic investment sums have already flowed into the restructuring of industry and will continue to flow in the coming years and decades. However, it's also clear that flexibility and resilience have become much more important when it comes to capital expenditures. Investments are now evaluated much more on the basis of how they can be continuously aligned to new requirements.
Tiago Pilz I think this can be seen very clearly at the moment: for some years now, a huge amount of care has been taken when making investment decisions. Much more attention is being paid to different scenarios and the extent to which investments can be adapted to a wide range of changes.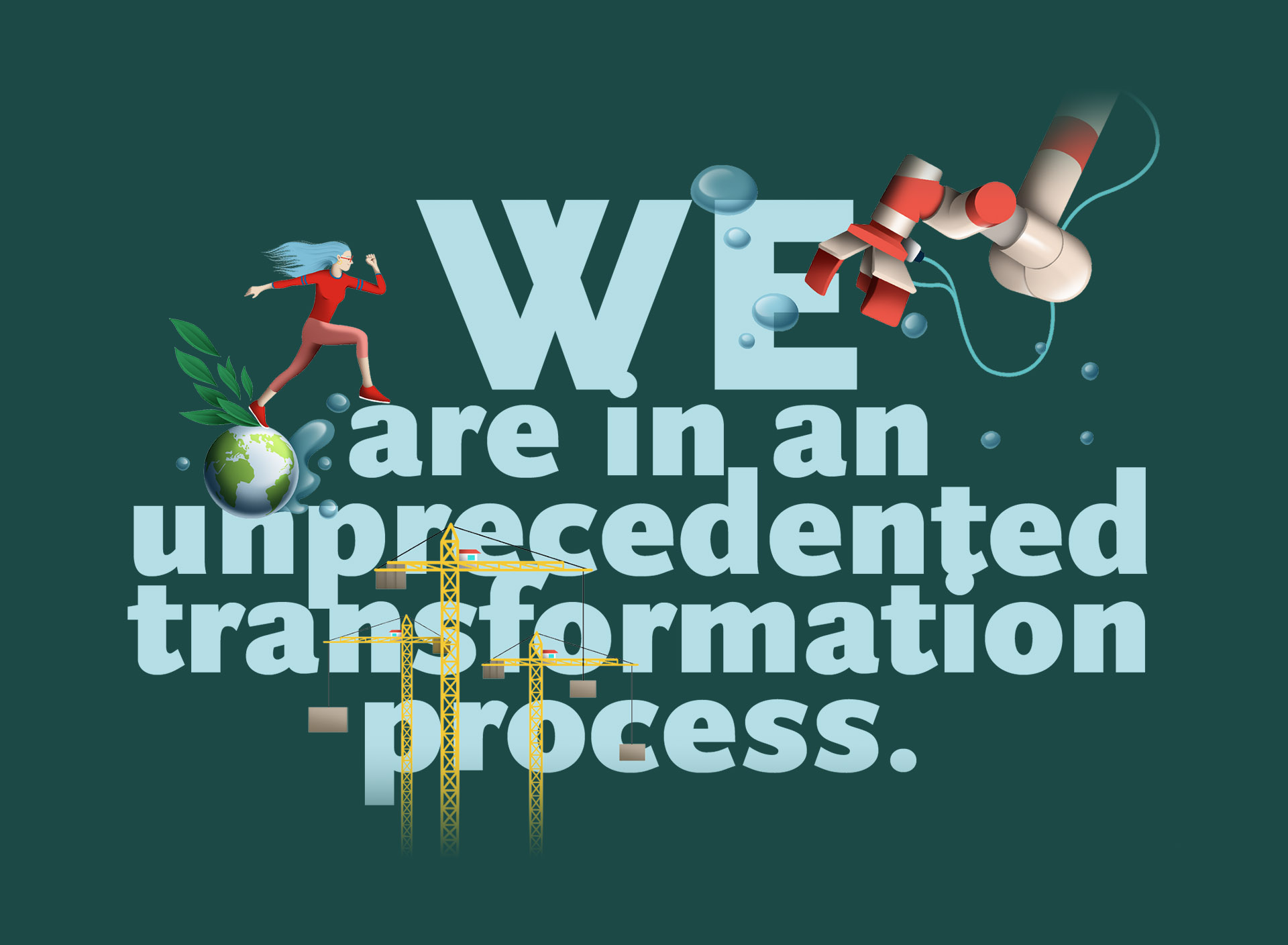 Digitalization and remote work
Gunhard Keil Digitalization – which received a powerful boost from the coronavirus pandemic – is also helping to achieve greater flexibility and resilience in production processes. In recent years, there has been a significant increase in the remote control of industrial facilities and the use of robots.
Tiago Pilz I also think that digitalization and remote control will open up a lot more perspectives for us and help enormously with the sustainable alignment of our industrial processes. And I am also very optimistic that we will not lose any jobs as a result. Because we will always need people to analyze, evaluate, control and decide. For me, a factory without people is neither conceivable nor desirable.
Sven Neuhaus I agree, and it's precisely the numerous changes on the horizon that make it necessary for industrial processes to be constantly refined. And this requires human creativity, judgment, and the ability to learn. Another factor is that people don't want to communicate exclusively online. Even though it might be better for the environment and perhaps more convenient for us to work from home, we still want face-to-face interaction and personal encounters with others. This was something that the coronavirus pandemic clearly demonstrated.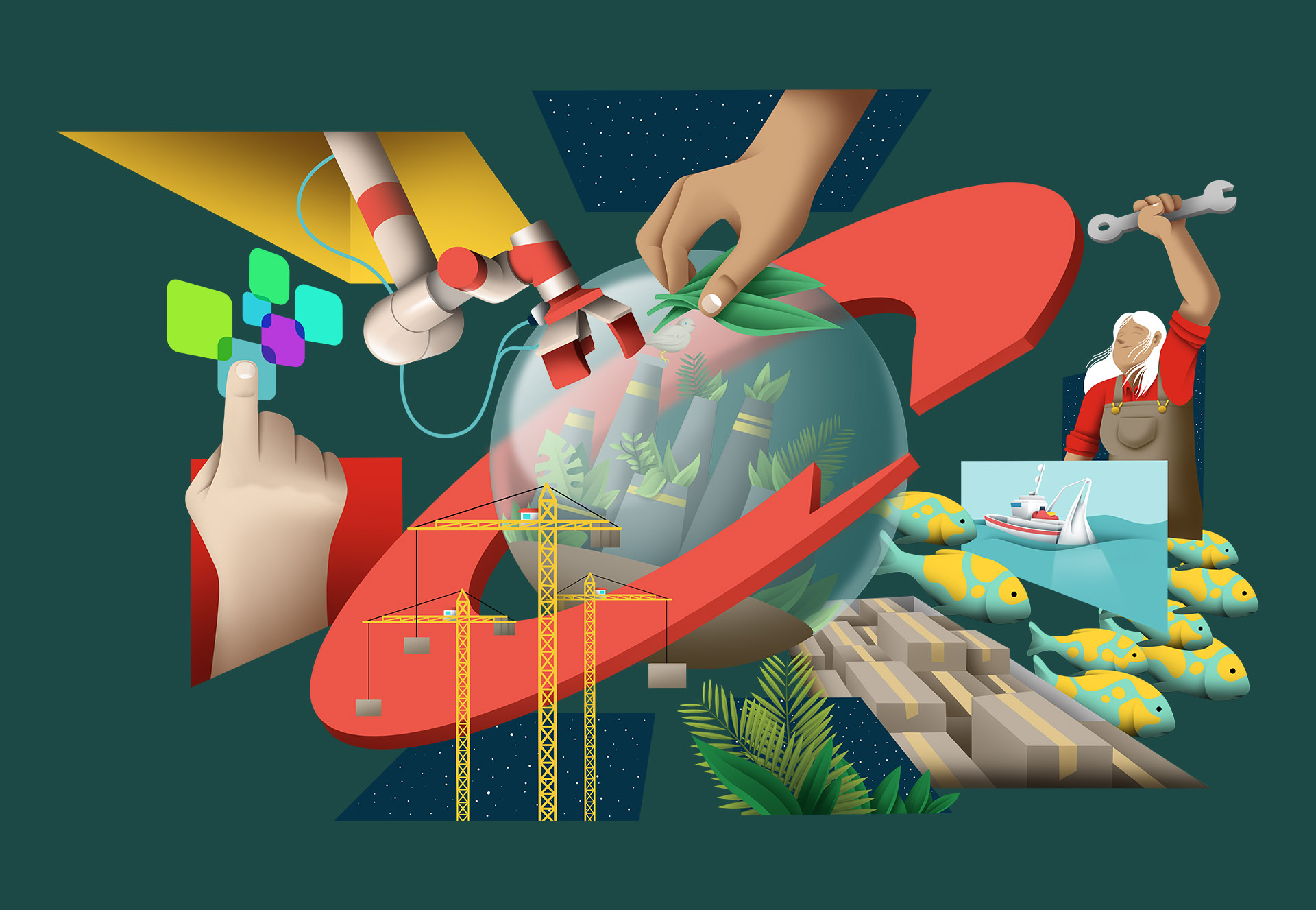 Relocation of production sites
Gunhard Keil Transport and energy costs already rose dramatically during the coronavirus pandemic, but they've risen even more dramatically as a result of the geopolitical tensions caused by the war in Ukraine. I'm convinced they will remain high in the long term and will cause manufacturing companies to move back to locations where energy is cheap, secure, and available in sufficient quantities.
Sven Neuhaus I think so too, and this will lead to entirely new industrial centers. After all, recycling processes will only be able to fully exploit their benefits if they are created in the immediate vicinity of production plants. This would make it possible to create truly closed loops with a high degree of economic efficiency.
Tiago Pilz Another factor is that many companies currently focus their production at one location or at a few sites and then ship their products to customers who are thousands of miles away. This model was only profitable with the existing transport costs, but is very likely to change in the near future. Here in Brazil, where the distances between individual regions are very large anyway, this trend is already evident. More and more regional production sites are being built in order to be closer to the sales market.
Gunhard Keil is an entrepreneur, consultant, and expert specializing in transformation and change. / Tiago Pilz is Industrial Director for Paper and Filters at Melitta South America. / Sven Neuhaus is Head of Technology & Development at Melitta Europe – Coffee Preparation Division.