Caffè Corsini has been producing coffee in Tuscany since 1950 using green beans from all coffee-growing countries. Under the Caffè Corsini and Compagnia dell'Arabica brands, the operating division markets whole beans, ground coffee and single portions in Italy as well as 60 other countries around the world. In addition, Caffè Corsini sells coffee products for the food service industry, in particular for bars and hotels in Tuscany and the neighboring regions.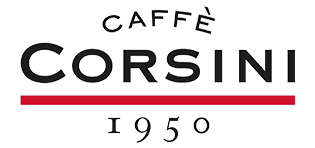 Key figures' 22
Employees, full-time employees, annual average
* first-time consolidation in the fiscal year 2022
Headquarters
Arezzo, Italy
Managing Director
Patrick Hoffer
Website
Our positioning
In Italy, Caffè Corsini is highly regarded by all retailers as a strong coffee partner, partly due to its single-origin heritage, and partly due to its comprehensive product range that caters to all needs. Outside Italy, Caffè Corsini is mainly positioned as a supplier of top-quality coffees.
Our strategy
The company's strategy is to spread the heritage of Caffè Corsini throughout the Melitta Group. All of the Group's operating divisions are to be given the opportunity to offer genuine Italian coffee to customers around the world and via all Melitta distribution channels. At the same time, steps are already being taken to raise brand awareness in the hospitality and food retail channels in key markets of Europe and the Americas, as well as in Italy. In order to achieve the ambitious new sales targets, work has begun on developing a new brand positioning and brand values.
Market and business trends in 2022
Due to the huge increase in green bean prices and energy costs, the fiscal year 2022 was extremely challenging for Caffè Corsini. Nevertheless, the company managed to partially offset the pandemic-related volume decline in the food service channel. In its B2C business, the focus was placed on more profitable activities.
Outlook 2023
The most important activities in fiscal 2023 include the sales launch of products manufactured by Caffè Corsini via Melitta Sales Europe and Melitta Professional Coffee Solutions. The cooperation with Melitta Sales Europe will initially focus on the products of the Compagnia dell'Arabica brand. By contrast, the cooperation with Melitta Professional Coffee Solutions will focus on the products of the Caffè Corsini brand.