Wolf PVG is a highly specialized systems supplier for all aspects of vacuum cleaning, industrial filter technology, and medical protective equipment. Its products include vacuum cleaner bags, vacuum cleaner nozzles, filters, and attachment flanges for vacuum cleaner bags. These products are developed and produced for both industrial clients and the operating division's own end-user business. Under its core brands Swirl® and Worwo®, Wolf PVG markets vacuum cleaner bags, vacuum cleaner accessories, and cleaning products for private households in Europe. In addition, the company produces high-quality meltblown and composite materials, for example for medical face masks and respirators.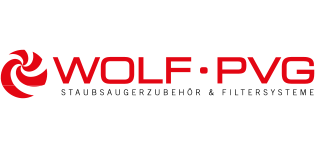 Key figures' 22
Employees, full-time employees, annual average
Headquarters
Minden, Germany
Managing Director
Peter Aufdemkamp
Websites
www.wolf-pvg.de / www.swirl.de / www.worwo.com
Brands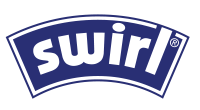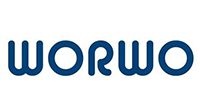 Our positioning
Wolf PVG develops and manufactures products of the highest brand quality and boasts a high level of innovation and a wide spectrum of expertise and services. The extraordinary variety of products and vertical integration of the division provides a one-stop solution for its customers. From design to engineering, as well as tool and machine construction, to serial manufacturing, Wolf PVG offers a full range of services. The operating division is renowned for its high quality standards and its strict alignment with client and consumer needs.
Our strategy
In its core business of vacuum cleaner bags, Wolf PVG plans to maintain its leading position in the European core markets over the long term and to expand it in certain regions. The topics of brand management, digitalization, and sustainability all play an important role in these efforts. In order to counter the creeping decline in demand in this segment, new areas of expertise are to be developed and the business model placed on a broader footing.
Market and business trends in 2022
Sales of vacuum cleaner bags were satisfactory on the whole for both Wolf PVG and its Polish subsidiary Worwo in 2022. Despite an adverse market environment, a new and even more sustainable range of bags for robot vacuum cleaners was successfully launched as planned. This was followed in the second half of the year by the launch of the new Swirl® EcoPor® bag concept. In addition to the generally challenging market conditions, the B2B business for vacuum cleaner bags suffered from structural changes triggered by M&A activities.
Outlook 2023
Several sustainable product initiatives will continue to be driven forward in 2023. In the B2C business, marketing of the new Swirl® EcoPor® bag concept will be stepped up. The Worwo® business is to be strengthened with a brand relaunch and intensified via online sales channels. In its B2B business, Wolf PVG will also offer new, more sustainable solutions for its customers in the vacuum cleaner sector.