The operating division Melitta Coffee is responsible for Melitta's coffee business in Europe, the Middle East, and Africa (EMEA). Our range offers perfect coffee enjoyment for every taste: filter coffee, whole beans for fully automatic coffee machines and fresh grinds, specialty coffees from Melitta Manufaktur, pad ranges for single-cup preparation, and instant coffees.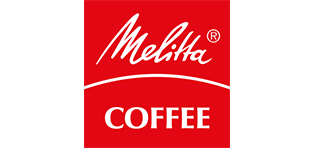 Key figures' 22
Employees, full-time employees, annual average
Headquarters
Bremen, Germany
Managing Director
Dr. Frank Strege
Websites
www.melitta.de / www.facebook.com/Melitta / www.instagram.com/melitta_deutschland
Brand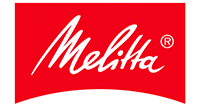 Our positioning
Melitta® is one of the best-known, biggest selling, and highest revenue-generating coffee brands. Our long-standing success is based on a balanced combination of tradition, modernity, and a love of life. The operating division stands for high quality and a strong understanding of consumer needs in a constantly changing world.
Our strategy
Melitta Europe Coffee continues to pursue growth in its national and international business: in established and new markets, with brands and private labels, organically or via company acquisitions. Technology and digitalization are enhancing the agility and speed of the organization. As a responsible company with a culture of accountability, sustainability is an attitude which is firmly established in our daily business.
Market and business trends in 2022
Despite a challenging market environment, Melitta Europe Coffee performed well in 2022 – once again setting a new sales revenue record. The annual edition concepts "Selection of the Year" and "Coffee of the Year" were continued. The whole bean range has been expanded with the addition of the "Barista Perfection" and "Melitta BellaCrema Decaffeinato" varieties and, together with the specialty coffees of Melitta Manufaktur, is helping to meet current consumer demands and attract new customers to the Melitta brand. As the first craft coffees of a major national brand, Melitta Manufaktur products are available both online and through many selected food retail markets.
Outlook 2023
In 2023, Melitta Europe Coffee will continue to strengthen its position as a relevant coffee supplier. The focus will be on activities in the whole bean and specialty coffee segments across all regions and distribution channels. The operating division will continue to grow in its international markets. Following the acquisition of a majority stake in the Italian coffee roaster Corsini, there are currently projects in Africa and Asia. The e-commerce business field will be expanded. Investments are also being made in the fully utilized production and logistics facilities – always with a view to making progress in terms of certified quality, capacity, sustainability, and efficiency. This will enable us to meet the ongoing growth in demand. Sustainability remains very important and will be further developed at numerous levels, both strategically and operationally. This involves, for example, increasing our corporate social responsibility (CSR) activities in the coffee-growing regions and at the division's site in Bremen.