Melitta Europe Sales Europe is responsible for marketing the Melitta Group's main consumer products in the region Europe, Middle East, and Africa (EMEA). The best-known brands marketed by this division include Melitta®, Toppits®, Albal®, BacoFoil®, handy bag®, and Swirl®.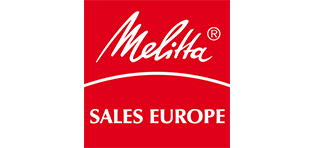 Key figures' 22
Employees, full-time employees, annual average
Headquarters
Minden, Germany
Managing Director
Stefan Knappe (interim)
Our positioning
The aim of Melitta Europe Sales Europe is to jointly market the Melitta Group's consumer products in order to raise their international market presence and achieve synergy effects for the entire Group. Outside of Germany, the operating division is represented by the various national subsidiaries (Austria, Belgium, the Czech Republic, France, the Netherlands, Poland, Spain, Sweden, Switzerland, and the UK) or by selected distributors. There are also sales activities in Denmark, Finland, Ireland, Norway, and Portugal.
Our strategy
The strategy of Melitta Europe Sales Europe targets sustainable growth and the development of strong brands. The aim is to achieve market leadership by establishing the corresponding footprint in all relevant sales channels. As well as searching for new growth opportunities, the operating division strives to continuously optimize its processes. The focus here is on increasing efficiency and ensuring the sustainable alignment of its business activities.
Market and business trends in 2022
The fiscal year 2022 was shaped by post-pandemic effects as well as significant market turmoil. High inflation in Europe and restrained consumer spending had a negative impact on the development of revenue at Melitta Europe Sales Europe. Although sales of food wrapping films and filter papers were up, price-adjusted volumes were down in all categories. In spite of this, however, the operating division was able to open up new markets. These include in particular the market for coffee preparation products in Turkey.
Outlook 2023
2023 looks set to be another challenging year for Melitta Europe Sales Europe. Nevertheless, the operating division plans to significantly increase its sales volumes once again. Its plans include the market launch of further sustainable products and the relaunch of key small electrical appliances of the Melitta Group. The year will also be dominated by various digitalization projects and related activities.