Melitta Asia Pacific is responsible for Melitta's B2C and B2B activities in the Chinese market. In its B2C business, the operating division offers both locally produced and imported coffee as well as coffee preparation products. B2B activities focus on meeting the professional demand for machines, coffee products, services, and concepts for the out-of-home segment.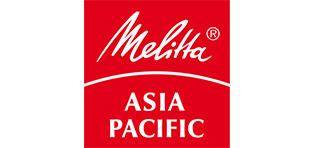 Sales in € thous.' 22
Mitarbeiter in Vollzeit-Arbeitskräfte (im Jahresdurchschnitt)
Headquarters
Shanghai, China
Managing Director
Oliver Heppener
Website
Brand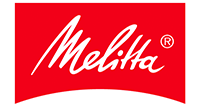 Our positioning
In China, Melitta is perceived as a supplier and a brand of high-quality coffee products and coffee preparation equipment. Moreover, the versatility of the product range and its single-source solutions are highly valued by both consumers and key accounts. The market offers considerable growth opportunities, as a growing number of high-income consumers appreciate exceptional coffee enjoyment and are also increasingly enjoying coffee at home.
Our strategy
The strategy of Melitta Asia Pacific is aimed at strengthening the positioning of the Melitta® brand in the coffee and coffee preparation segments of the Chinese market. In 2022, a localized coffee portfolio was launched which had been developed on the basis of market research findings. It is aimed in particular at young, high-income consumers in urban environments. In the coming years, the operating division plans to continuously develop and diversify its products and services.
Market and business trends in 2022
In 2022, most categories in the in-home and out-of-home segments performed very well. Despite the Covid-19 restrictions, which led to plant closures and supply chain challenges, further year-on-year growth was achieved. In addition to the newly launched localized coffee range, B2C sales were strengthened via various channels and a brand positioning and communication strategy was developed based on the latest market survey findings. In its B2B business, the division succeeded in expanding partnership activities with its largest customer. In addition, further partners were acquired and the service structure was expanded.
Outlook 2023
A number of product launches are planned for the coffee and coffee preparation segments in 2023. The B2C team will continue to expand its distribution channels in both the e-commerce and bricks-and-mortar retail sectors. Meanwhile, the B2B team plans to develop further partnerships and increase its business with existing customers by offering new solutions in the field of software, hardware, and services.