Roast Market GmbH ("roastmarket") is a market-leading online coffee retailer in the DACH region (Germany, Austria, Switzerland). The company's own sales and distribution activities range from coffee to coffee machines, accessories and food.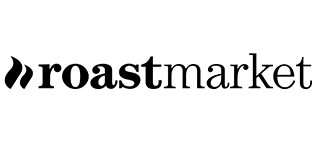 Key figures' 22
Employees, full-time employees, annual average
* first-time consolidation in the fiscal year 2022
Headquarters
Frankfurt am Main, Germany
Managing Directors
Stefan Scholle, Isis Abou-Aly
Website
Our positioning
"Coffee is Passion" – this common purpose represents the basis of roastmarket's business with its customers, roasters, and machine manufacturers. As an e-commerce pure player, the company offers customers (D2C) top-quality products via its own web store, online app, and selective online sales partnerships. The product range comprises more than 4,000 active and permanently available items from over 300 roasters and 250 suppliers of machines and accessories. Its core markets are Germany and Austria.
Our strategy
roastmarket has two main strategic targets: in its core market of Germany, the company aims to achieve further year-on-year sales growth of 10 to 20 percent on the back of greater online penetration in the coffee trade, the premiumization of coffee consumption, and sustained machine sales. At the same time, it intends to drive its international expansion and step up its branding and communication efforts in order to win additional customers and tap new markets.
Market and business trends in 2022
In its fiscal year 2022, roastmarket achieved further growth and continued to professionalize its organizational structures and processes. The company increased headcount, optimized existing processes, and introduced new processes and IT tools throughout the organization in order to achieve its strategic goals. At the same time, it expanded its product range in the field of coffee preparation and grinding machines to round off its portfolio as a leading online coffee retailer.
Outlook 2023
By carefully curating its product portfolio, roastmarket aims to reach new target groups in 2023. It also intends to improve the customer experience and thus strengthen customer loyalty. Moreover, there are plans for even more tailored and personalized customer communication and an improvement of the mobile user experience. At the same time, the company will press ahead with the internationalization of its business model.