Melitta North America produces filter papers and roasted coffee, both for consumers under the Melitta® brand and for the B2B market. Its core markets are the USA and Canada but its products are also marketed in Mexico, Central America, and the Caribbean.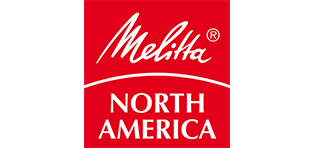 Key figures' 22
Employees, full-time employees, annual average
Headquarters
Clearwater, Florida, USA
Managing Director
Martin T. Miller
Websites
www.melitta.com / www.melitta.ca
Brand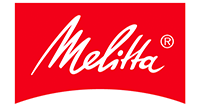 Our positioning
In North America, Melitta® is the leading brand of coffee filters. In the B2B segment, Melitta North America is a brand-oriented, premium coffee roaster with highly flexible capabilities. Under the slogan "Join the Pursuit for Better Coffee", the Melitta® brand stands for high-quality products that satisfy the needs of discerning customers.
Our strategy
In the B2C segment, Melitta North America's objective is to further expand its position as the market leader for filter papers. In order to achieve this goal and differentiate itself from the competition, the operating division will focus on improving the functionality of its products and a strictly sustainable alignment of its business activities. In the B2B segment, Melitta North America aims to drive growth and will focus on diversifying its customers, segments, and packaging options. Moreover, the operating division's B2B activities will continue to target the away-from-home segment, and cold brew coffee products will be added to the range.
Market and business trends in 2022
2022 was also a challenging year for Melitta North America. After the first half of the year fell short of expectations, Melitta North America's B2B business performed well in the second half, driven by higher demand from existing customers. In the B2C segment, the division successfully expanded its share of the coffee filter segment – despite fierce competition.
Outlook 2023
In 2023, activities in the B2B segment will focus on growing the division's business with existing customers, acquiring new customers, expanding its product offering, and improving profitability. New products, such as fractional packs, will be used to boost business with existing customers, while cold brew specialty coffees will provide access to new customers and channels. In the B2C segment, the operating division will step up its communication on the sustainability of its coffee filters. This will involve highlighting the new FSC and BPI certifications and appealing to consumers to embrace better coffee for a better planet.