Neu Kaliss Spezialpapier develops and manufactures specialist papers and nonwoven materials as the basis for various industrial applications. Its range of materials includes nonwoven wallpapers, conductive nonwoven fabrics, and nonwoven veneers. In its paper business, the operating division produces and processes coffee filter papers, beer glass and coffee cup drip catchers, crepe papers for large bakeries, udder papers, and extractor hood filters.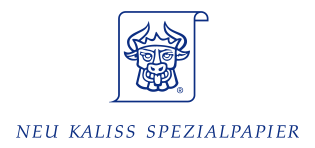 Key figures' 22
Employees, full-time employees, annual average
Headquarters
Neu Kaliß, Germany
Managing Director
John Paul Fender
Website
Our positioning
In the nonwoven wallpaper market, Neu Kaliss Spezialpapier is one of the world's top five manufacturers. It supplies both the mass market and premium segments. The products manufactured and processed by Neu Kaliss Spezialpapier are often bespoke – and in some cases exclusive – high-quality goods using the latest technologies. Moreover, Neu Kaliss Spezialpapier is establishing itself as a preferred material supplier for a number of industrial applications.
Our strategy
In order to reduce its dependence on the wallpaper industry, Neu Kaliss Spezialpapier has been pursuing a diversification strategy since 2018. This involves, among other things, developing and marketing nonwoven materials for new application fields. The aim is to establish the company as a supplier of specialty nonwovens in various industries, such as food production, household cleaning, and the automotive sector. Nevertheless, the wallpaper industry will remain an important part of the company's strategic alignment in the future. In this sector, growth potential is seen above all in the premium, digital printing, and construction segments.
Market and business trends in 2022
Although sales made encouraging progress compared to previous years, Neu Kaliss Spezialpapier was unable to reach the targets it set itself for the fiscal year 2022. This was due to adverse conditions on the international wallpaper market and a decline in new customer orders. In addition, the drastic increase in raw material costs could only be passed on to the market in the form of price increases with a certain time delay. Nevertheless, the operating division made progress with all strategically important projects.
Outlook 2023
Although the international markets for nonwoven wallpaper have now adapted to the changed conditions, Neu Kaliss Spezialpapier expects the market environment to remain challenging in 2023. New business initiatives, which are to be certified in 2023, are expected to contribute to the operating division's growth. In order to gain new customers, the division also plans to intensify its interaction with key stakeholders – for example, by stepping up its presence at major industry events and trade shows.